The expression of luxury has transformed throughout the interior design industry. In the hospitality sector, what once was gaudy and glitzy is now modern, streamlined and sleek. This new wave of luxury has taken center stage in both in-room and amenity spaces.
As the target market shifts to the millennial consumer, luxury is not just a visual feature, but also an experience. Through inviting features, amenity offerings and superior technology, hospitality takes luxury to an elevated level.
Hotel to Home Luxury
Creating a homey, yet unique, feel that personalizes the guest's experience has proven to win over the emerging millennial consumer time and time again.
Our interior designer, Bonnie Fernandez, mentions, "Eclectic materials and finishes create a layered look that has recently taken flight in hotels. Materials coordinate a themed design without necessarily matching, much like we put our homes together". Neutrals and carpet have become a thing of the past, while vinyl flooring and contrasting colors shape hotel design. Trending color pairs such as the classic black & white, and definitive pops of color attract an array of travelers.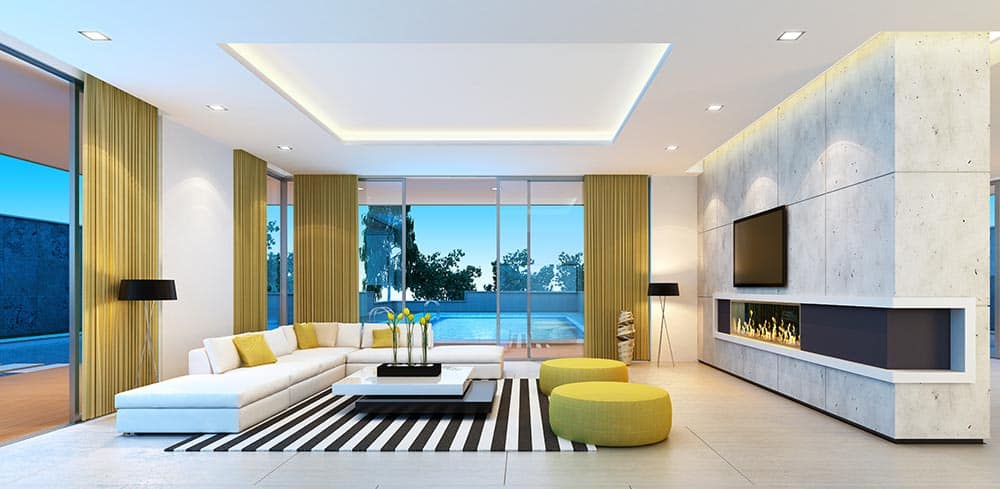 Transitioning out of the chain hotel world, individuality and personalization are the primary features that the transformed market seeks out for their hotel experience. Features such as local handcrafted or repurposed furniture, memorable art, and layered materials represent the transition of luxury as traditional and neutral material fade to the background.
Common Area Luxury
Common areas must incorporate warm and inviting features allowing for maximum comfort. Café style furniture arrangements trend, but on an advanced level with design elements such as high back sofas for privacy and group lounge seating for group interaction. Moreover, smaller seating arrangements for intimate settings with ottomans have started to trend as our project manager, McCall Gulli explains, " We see casual groupings with modular furniture designed in lobbies as well as Wi-Fi cafes that are both conversational and functional".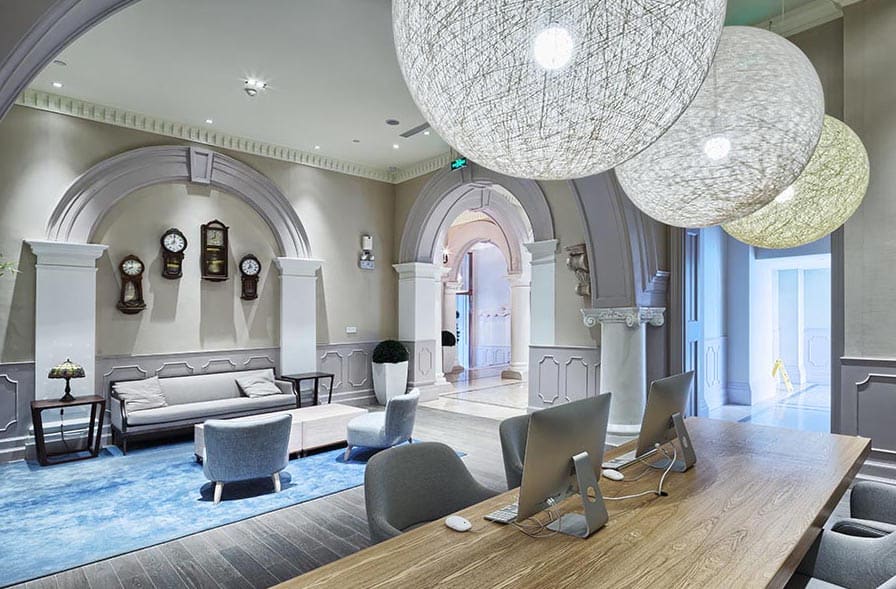 Luxury takes on a chic form through art trends in the hospitality industry. Large-scale graphics, art, and statement murals create a personalized yet extravagant and exotic feel. In addition, incorporating natural lighting with full floor-to-ceiling windows or Nana Bi-Fold door openings bring outdoors inside. To rid amenity space from feeling small or cramped, hotel developers are now providing large, airy, and immersive space to charm local residents as well as new and returning guests.
Technologic Luxury
As the most important aspect of the hospitality industry's growth, technology takes the forefront in every developer's mind. Accommodating the new age mindset of ease and convenience will be the leading challenge facing hotel competition. The introduction of in-room accommodations has been an increasingly desired technology feature of 2017's hotel market. Light up mirrors, in-room yoga features, and smart TVs are some room personalization's that increases the quality of the guest's experience.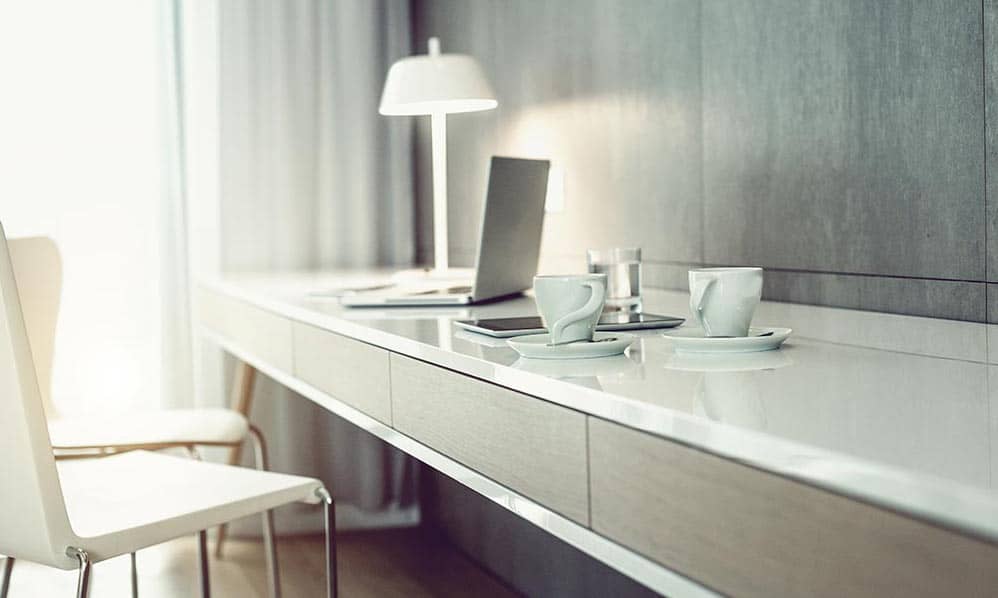 Additionally, custom features geared toward the guest's ease of travel now include mobile applications for check in, room controls, outlet friendly, and wireless charging stations throughout rooms as well as amenity spaces such as coffee bars, and snack lounges.
In addition to indoor elements, Uber pick-up and drop-off collaboration has soared as a large component of creating a seamless experience from check-in to checkout.
Conclusion
As the market transforms, hotel developer are forced to get ahead of the changing industry. Christina Albert, our Project Manager, describes, "As we move away from chain hotels, travelers want an experience, not just a bed to sleep in. Overall design should be cutting edge, quirky, and have a sense of "one-of-a-kind" design."
Millennial travelers are looking for a unique hospitable stay that provides a personalized, convenient experience without sacrificing the aesthetic pleasure of great design. Through warm features, amenity offerings and advanced technology, the hospitality industry must deliver luxury to an unparalleled level.