As we enter the millennial consumer age, brand loyalty drops low on the priority list while technology, luxury accommodation and affordability take center stage.
The US hospitality industry is expected to see vast urban-centered growth in development and renovation, as well as rising demand outweighing supply. With this influx of hotel development, developers are preparing to utilize these growing trends to attract the right demographic and satisfy the future market.
While the target hospitality market shifts to the millennial consumer, interiors have transformed from hotel design to luxury resort. Guests desire more than a vacation stay, they demand a resort destination tailored to their specific needs.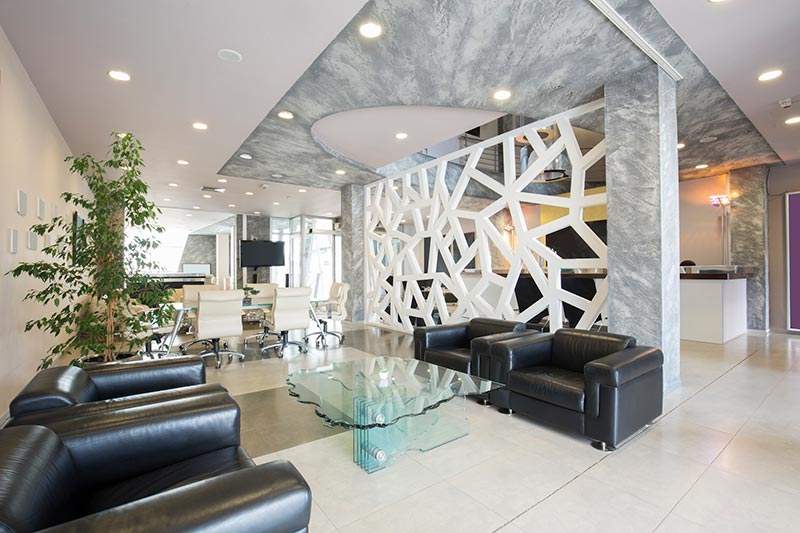 To surpass the competition, creating a 'hotel-to-home' revolution by designing grander amenities for the millennial demographic has become vital for developers. Common areas are shifting to spaces with accessible workspaces with food and beverage options. Lobbies have transformed from simple seating arrangements to lounges accompanied by cocktail waitresses and social entertaining areas. Additionally, by incorporating the latest technology into these spaces, developers are attracting more guests by providing that superior accommodation.
This over indulgence of amenity space is fueled by the trending shared economy industry, such as Airbnb. According to US News & World Report, hospitality consumers are looking for a luxurious experience from check in to departure.
Crafting Food and Beverage
With the decline of in-room catering, a new wave of luxury amenities has made its way into hospitality sales. As guests become increasingly mobile, grab-and-go food amenities have become essential, in turn, shifting the hotel food and beverage emphasis to amenity spaces that deliver convenience.
Along with the convenience factor, hotel guests crave a social component to these areas, as well. As noted by the Travel Market Report, hotel restaurants are shifting to bar-centric areas with lounge seating and smaller craft plate offerings. Accordingly, lobby and rooftop bars are becoming an emergent trend for social events. This entertainment offering allows developers to appeal to potential hotel guests while tapping into further local sales dollars outside of the traveling market.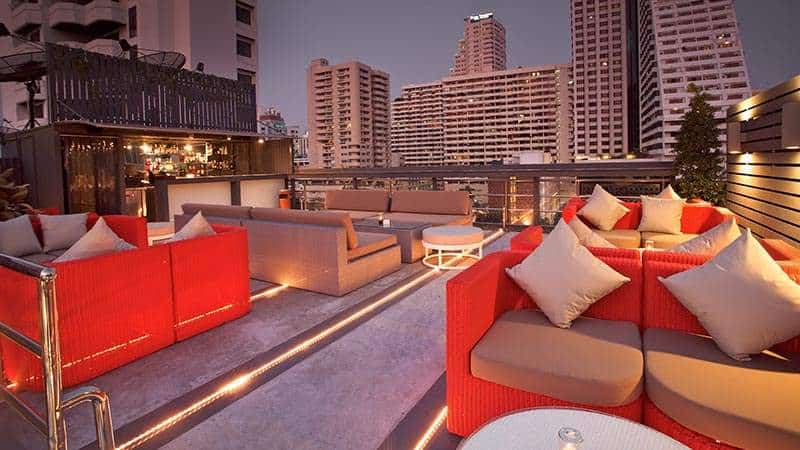 Technology Takeover
Hotel developers are adapting to the future market with creative technology solutions to enhance the guest's experience. Smart controls coordinated from smartphone access allows the guest to monitor room temperature, laundry accommodation, and checking in or out at their fingertips.
Technology has also spread to common space. With extra seating, outlets, and accessibility to technology, guests' downtime has shifted from in-room to common space areas. Additionally, charging stations for electric vehicles add an extra feature to an increasing sustainable energy-conscious market.
The Future of Fit
Health and wellness amenity trends of the hotel industry are mirroring that of the multi-family industry. Society's emphasis on wellness culture and daily fitness has rerouted many hotel repositioning and renovation projects to include larger, more equipped fitness amenities.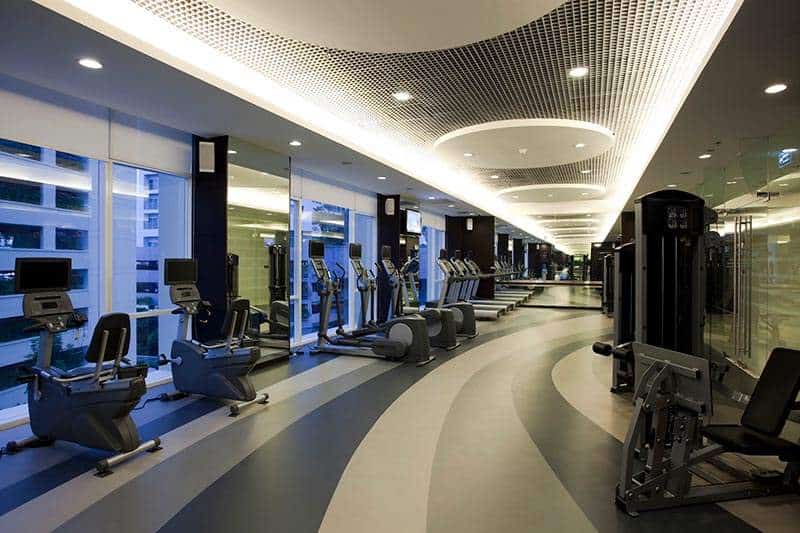 Every angle of wellness, from grand gyms to in-room yoga mats, fitness has dominated the transformation of hospitality amenities. Millennial consumers desire for daily fitness has influenced developers to incorporate wellness into various areas, whether it be in-room accommodations, fully equipped fitness rooms or outdoor sporting courts
Incorporate the Outdoors
Blurring the lines between indoor and outdoor space, the hospitality industry faces new challenges ahead. As noted by Hospitality Technology, as consumer desires shift hotel design from resort-centric to destination-centric, a blend of natural material travels to interiors.
Furthermore, interiors are blending into outdoor amenities. Luxury pool and cabana areas are transforming into outdoor living spaces. According to Building Construction and Design, cabana set-ups include personalized room features, privacy and upholstered seating previously considered untraditional to pool areas. Other trending outdoor amenity spaces features sports courts such as bouche ball, tennis and fireplace seating.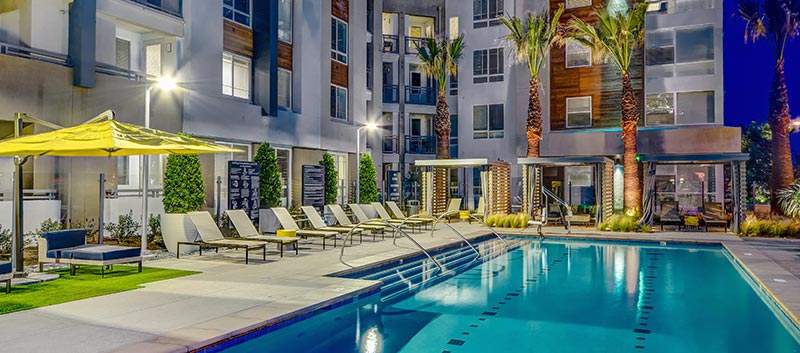 Greeting the Market of 2017
The new hotel consumer of 2017 demands for an all-inclusive destination without the price tag and desires offerings rich in social, wellness, and personalization. Greeting the future market of millennial consumers, brand loyalty fades while technology, luxury and affordability take center stage. Combined with the rising influx of competition, the design necessity shifts to providing trending interiors through amenity spaces at the next level.