Today's senior residents are shying away from a hotel feel and requiring a more unique yet homey living space.
Private rooms in modern senior living communities are designed to feel like home, with an open floor plan that incorporates the latest design trends and technologies promoting convenience and safety. Private living quarters must be uncluttered and designed with furniture that addresses the safety needs of its residents. The room must utilize the latest air purifiers and security devices to improve daily standards of living.
At Home Feel
Both the quality of care and the quality of life play an equally important role with residents and their families. Every attempt must be made to de-institutionalize the design and create a peaceful and relaxed environment. Baby Boomers desire a traditional "at home" feel in their private rooms. By slowly phasing in modern designs such as a minimalist, clean approach while eliminating the classic "vacation" feel, senior developers are hitting the nail on the head with highly selective residents.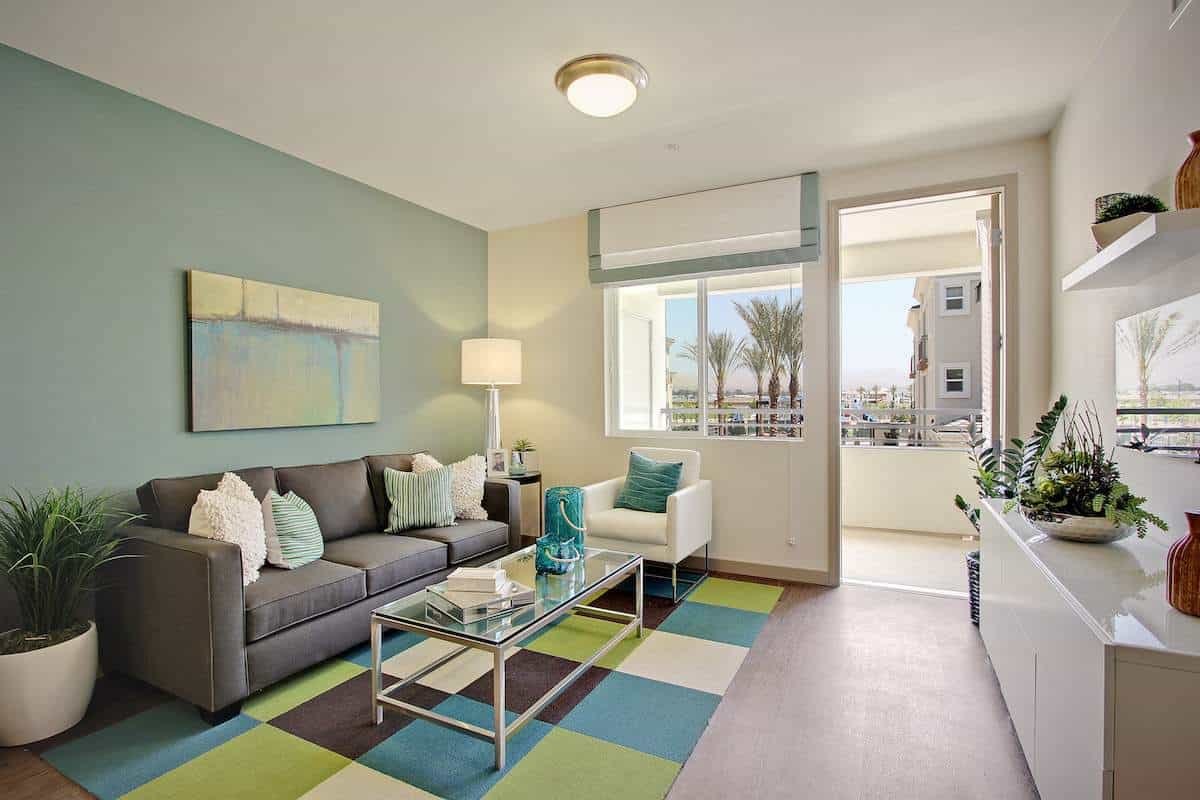 Anton Legacy – St. Anton Partners – Tustin, CA
With that in mind, it is essential to keep traditional trends in the design mix. Embrace traditional wood and warm colors. Although modern statement furniture is cutting edge in the urban multifamily industry, it serves a lesser purpose for traditional-minded baby boomers. The design must emphasize comfort and function.
Seamlessly Incorporate Technology
Much like the indoor common areas of senior communities, technology integration has become an increasingly trending aspect of a resident's community selection.
Over the past decade, baby boomers have become savvy and habitual consumers of online tools and services. Traditional equipment such as a television is also a necessity to the private room while business lounges have proven to be an increasing preference. Provide communal computer lounges to protect the tranquil atmosphere in private rooms while still satisfying computer access. Seniors desire to feel connected, however, reluctant to feel an overwhelming presence of the Internet.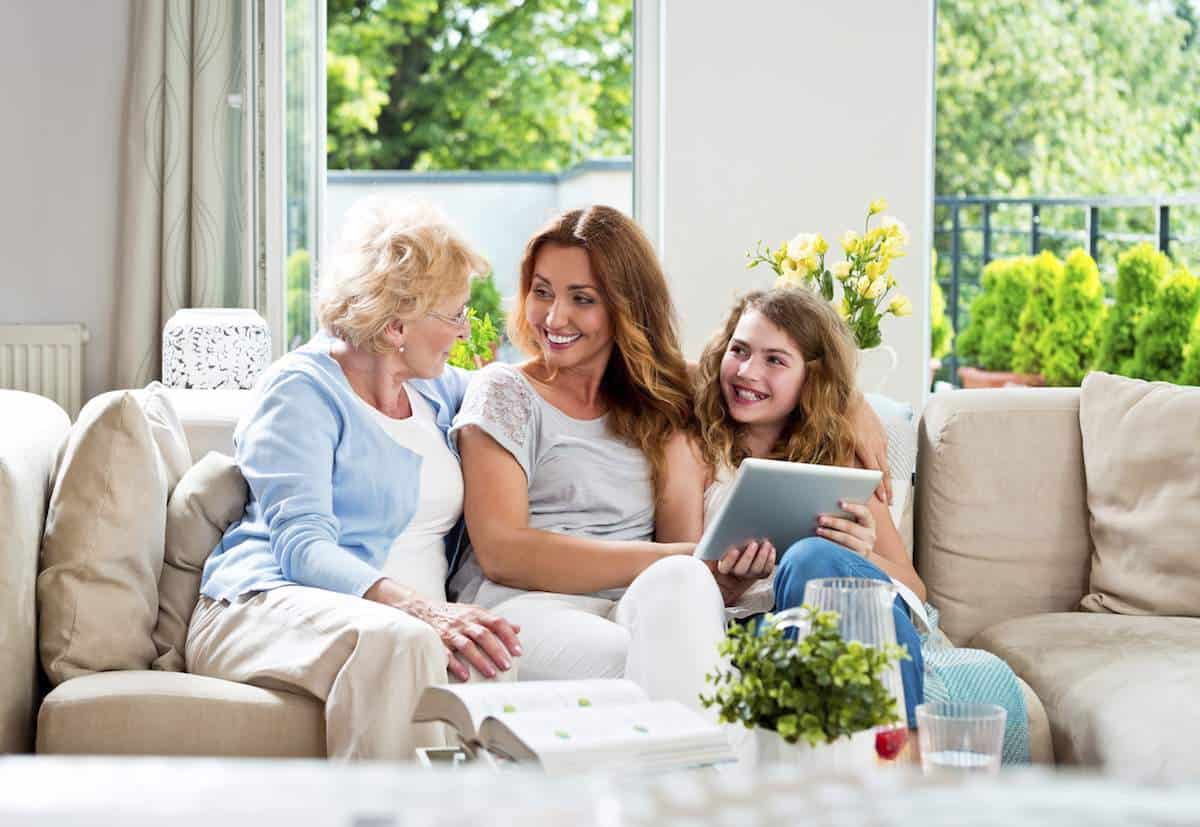 These technology requirements force us to consider the most logical and efficient use of the space. Consider adding safety switches to kitchen, laundry and electronic equipment. WiFi and television components should be tucked away, while computers and larger tech products stay out of the living quarters completely. These seamless design incorporations will appeal to your potential resident's peace of mind.
Embrace Energy Efficiency
Modern assisted living residences are incorporating green and energy efficient technologies to reduce overhead expenses and improve residents' well-being.
Ditch the old incandescent light-bulbs for longer lasting LEDs. Less maintenance and lower cost is the perfect combination for every senior facility. Lighting has a large effect on mood, moreover, natural lighting available helps increase overall happiness for residents.
Windows are another area with room for improvement. Utilize window treatments recycled from natural material doubling as a cost saver while appealing to your potential renter's increasingly green conscious. These unique additions will help private rooms stand out from the competition and make a community more sustainable and environmentally friendly in the process.
Furniture Trends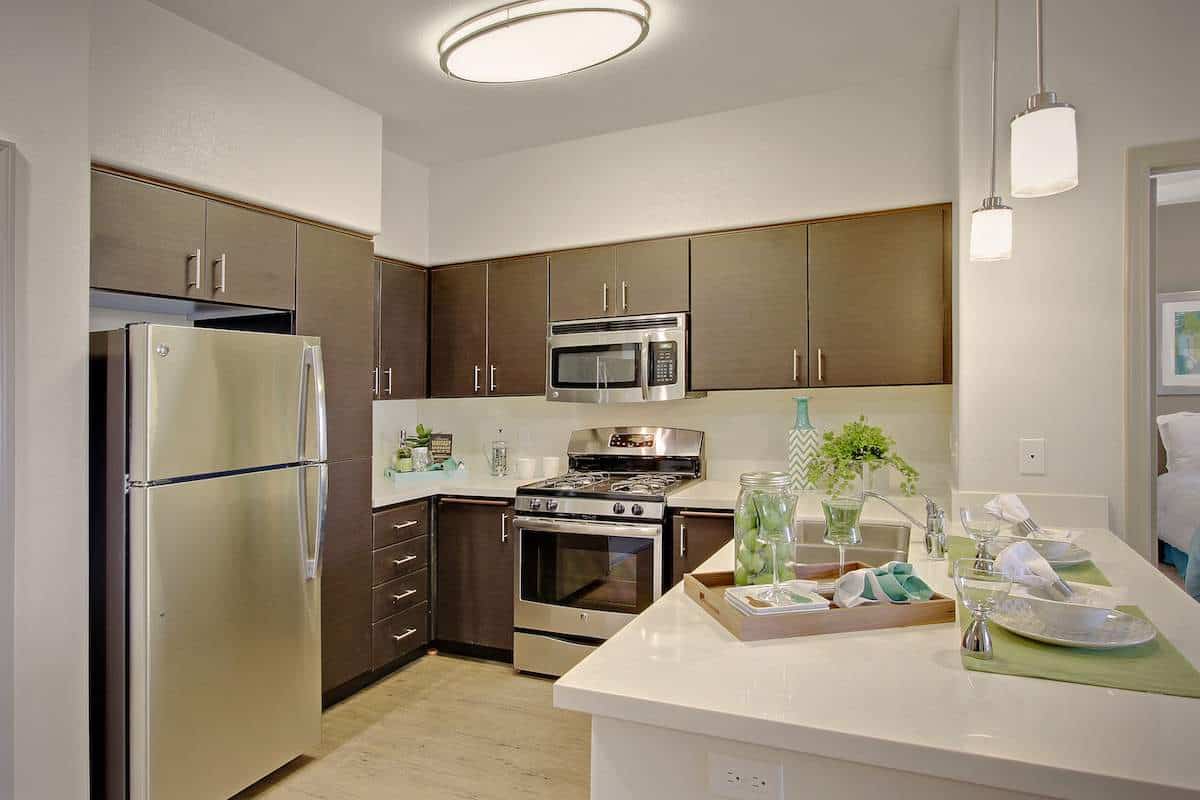 Anton Legacy – St. Anton Partners – Tustin, CA
Studies show that furniture is a crucial element to the success of a senior community's private rooms. In fact, there has been an expansion of the entire furniture design industry that focuses exclusively on the needs of seniors. Baby boomers require furniture that addresses their specific needs. Utilize seamless and easily cleaned tabletops and counters with flat surfaces, sturdy, low-level chairs and beds with an ease of entry and exit.
Another trending design furniture feature are seating arrangements that forgo the traditional four "leg" design for a larger appendage to avoid tangling or tripping by residents. According to a study by the Joint Commission, "falls account for 6.4 percent of reported events at hospitals" by senior residents. Injuries are easily avoided by the use of intelligently designed furniture and floor plans.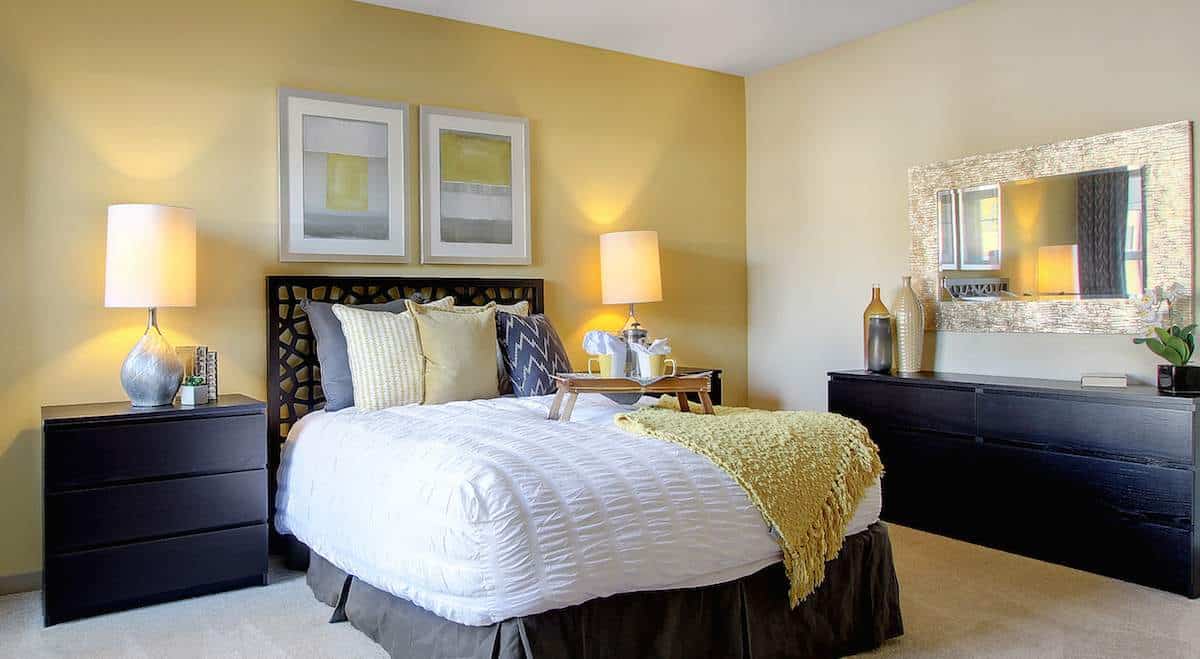 Avalon San Dimas – Avalon Bay Communities – San Dimas, CA
Create living spaces that senior residents can envision building a life full of meaning, feel comfortable, safe and operate freely. With these trends, designing the right blend of technology, function, and well-being, senior developers will deliver the perfect private rooms for the current emerging group of highly selective senior residents.