The rapid growth of baby boomers entering retirement age has influenced many innovative trends in senior housing design. Healthier, more active and predicted to live longer than previous generations, today's senior residents are on the hunt for communities that are edgier, less traditional, and promote wellness. This evolving senior demographic is looking for facilities that offer a more transitional style of living with a distinct focus on hospitality by design.
As such, more developers of senior living communities are adopting a wave of common areas that can be marketed to both prospective senior residents and their families.
Sense of Community
Senior living design should include spaces for residents to connect and socialize, activities that are very much a natural part of the daily lives of the baby boomer generation. Developers must keep in mind that seniors desire to maintain their standard of living and continue to enjoy the comforts to which they are accustomed. The delivery of in-house goods and services like restaurants and spas are an appreciated amenity for senior developments that encompass a grand community feel.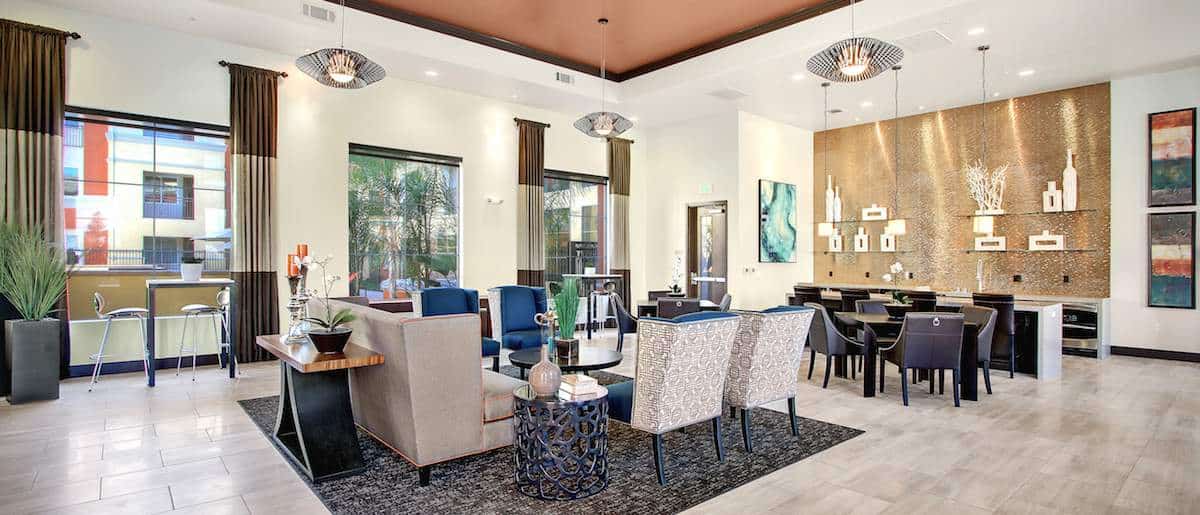 Anton La Moraga – St. Anton Partners – La Moraga, CA
In addition, large open lobbies and welcoming leasing center areas should be casual and inviting to the potential resident. Seating arrangements of common areas play a large role in attracting seniors through various hobbies. Large open spaces of seating paired with multiple smaller groupings of chairs and tabletops allow for both visiting with the whole family or playing cards in a more intimate setting. Fun activities spaces such as a billiards rooms, arts & crafts rooms, as well as auditoriums or atriums for concerts and social events are also very appealing to future residents.
Bringing the Community Outdoors
In an effort to modernize assisted living and meet the demands of increasingly affluent seniors, many communities are striving to become long-term outdoor resorts in appearance and atmosphere. While the private rooms are comfortable and strive for an "at home" feel, the inclusion of luxurious outdoor patios, pools and spas have become standard and desirable for senior residents.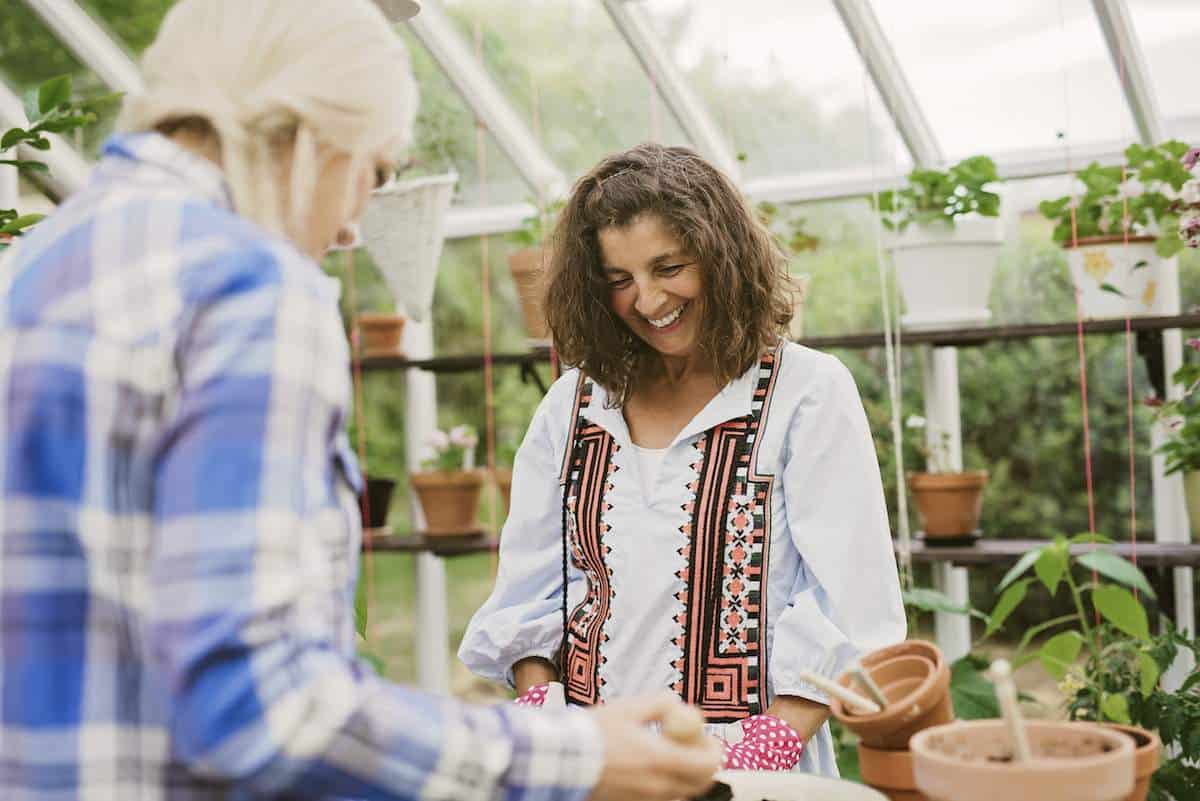 Similarly, there is a significant trend in expanding courtyards and porches, which connect directly to the living space for convenience and accessibility. Ideally, those living within the community should feel like they have everything they could ever want at their fingertips, while family members should have enjoyable experiences throughout their visits. Outdoor play areas for visiting grandchildren and large picnic areas for celebrations are great additional offerings that draw a potential senior resident to a community through outside common spaces.
Focus on Complete Living
As senior living adopts a wellness-driven focus, the goal of the design is to encourage residents to live a full life within a multi-faceted environment. Common Areas such as large clubhouses, community gardens and other recreational outdoor areas are included in the overall package. Even offering collegiate level courses and study rooms for residents to appeal to educational needs has proven to be a trending strategic consideration of senior living communities.
And like the rest of the building industry, senior living is going green. Hence, the design for indoor common areas is all about helping the residents to easily connect with nature by installing large windows with views of the outdoors. A senior community building should incorporate indoor/outdoor spaces in warmer climates, and glass conservatories for cooler temperatures.
Striking the Balance for Happy Residents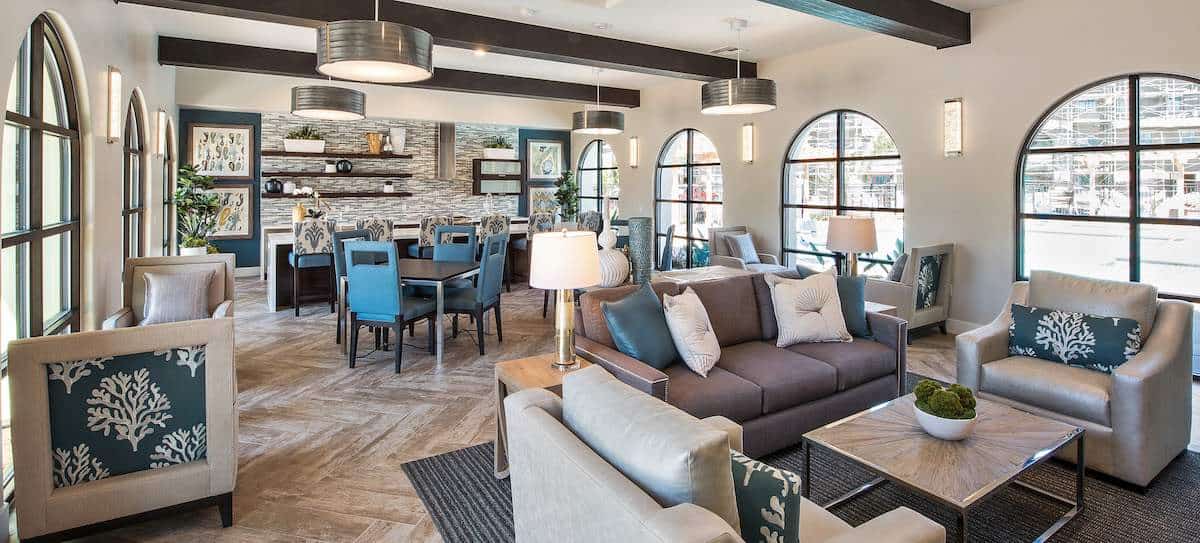 Anton Hacienda – St. Anton Partners – Pleasanton, CA
It may be challenging for developers to strike an equilibrium between the necessary design elements and creating an environment that appeals to the ever-changing needs and preferences of the senior community both indoor and out. However, with careful examination of demographic, location, and planning, senior developers will achieve the potential resident's ideal combination modern and traditional design to prevail over local competition.
"Communities today must provide amenities and interiors at a high level, or they risk having unhappy residents," says seniorhousingnews.com.
The best design carries a comfortable, charming and charismatic atmosphere throughout the community, inclusive of the staff areas like nursing offices and stations, provides wellness activity in outdoor living spaces and incorporates environmentally friendly building trends. When this common area balance is achieved, it encourages a senior living space where the residents are delighted to call it home, and in turn, developers will maximize their return on design.