Lounging around a crackling fire with good food and drinks is what many residents dream of when moving into a new space. They want room to entertain friends and family while enjoying the outdoors. Thanks to new design trends, the modern condo and apartment complex has space that makes this all possible by blurring the lines between the indoors and outside.
With a recent shift to outdoor living and entertaining come all sorts of amenities and trendy designs to create the ultimate outdoor living space for your tenants.
Outdoor Theatres: You can't go wrong investing in an outdoor theatre. More than just a big screen, outdoor theatres play a huge role in bringing people together for socializing, whether it be family movie night, game day, or a summer BBQ. Technology has made it simple to recreate the action and ambiance of a movie theatre right there in your tenants' "backyard". Retractable screens, surround sound and comfy seating makes the experience more realistic and entertaining.
Fire Pits: A well-placed fire can set the scene for an entire evening. Modeled from stone or other earthen material, a fire pit not only upgrades the outside décor but creates a focal point where family, friends and guests can gather together to enjoy a few laughs or whatever social activities are planned.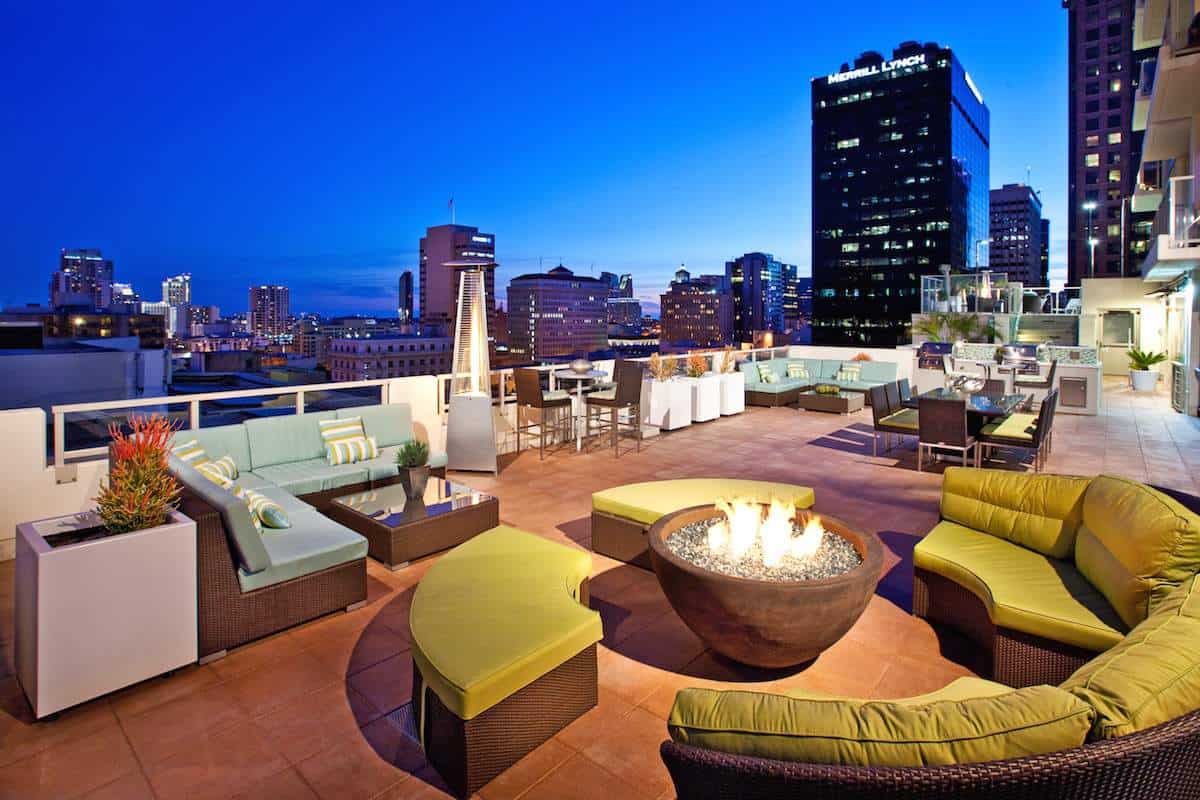 Multiple Seating Areas: Plenty of seating is a must in order to make the outdoor space an inviting place for tenants and their guests to gather. Co-ordinate with the natural surroundings by using rustic furniture made from reclaimed wood, or go trendy with plush outdoor chairs and sofas. Toss in a few brightly colored cushions to add contrast and a touch of elegance to the design.
Cabanas: For those hot, sunny days, well-placed cabanas are the best place to sip on a cool lemonade while enjoying some fresh air. If your outdoor space includes a pool area, a couple cabanas are perfect for guests who want to enjoy the sun, but also need some shade. Cabana's can also act as small living spaces for tenants, with outdoor sofas, cocktail tables, TVs and mini refrigerators.
Roof Top Decks: A rooftop deck is still one of the most desirable multi-family amenities, especially if it boasts a spectacular view. Lounge seating, barbecues, fire pits and some foliage are staples to creating an inviting, yet slightly glamorous entertaining space.
Outdoor Kitchens with Family Style Dining Tables: The outdoor space can become even more functional with a kitchen complete family style dining tables that can seat 4-10 people. With these additions, your residents are guaranteed to get maximum use of the outdoor space. Plus, tenants can rent out the space for larger events and caterers will have an onsite kitchen to work with.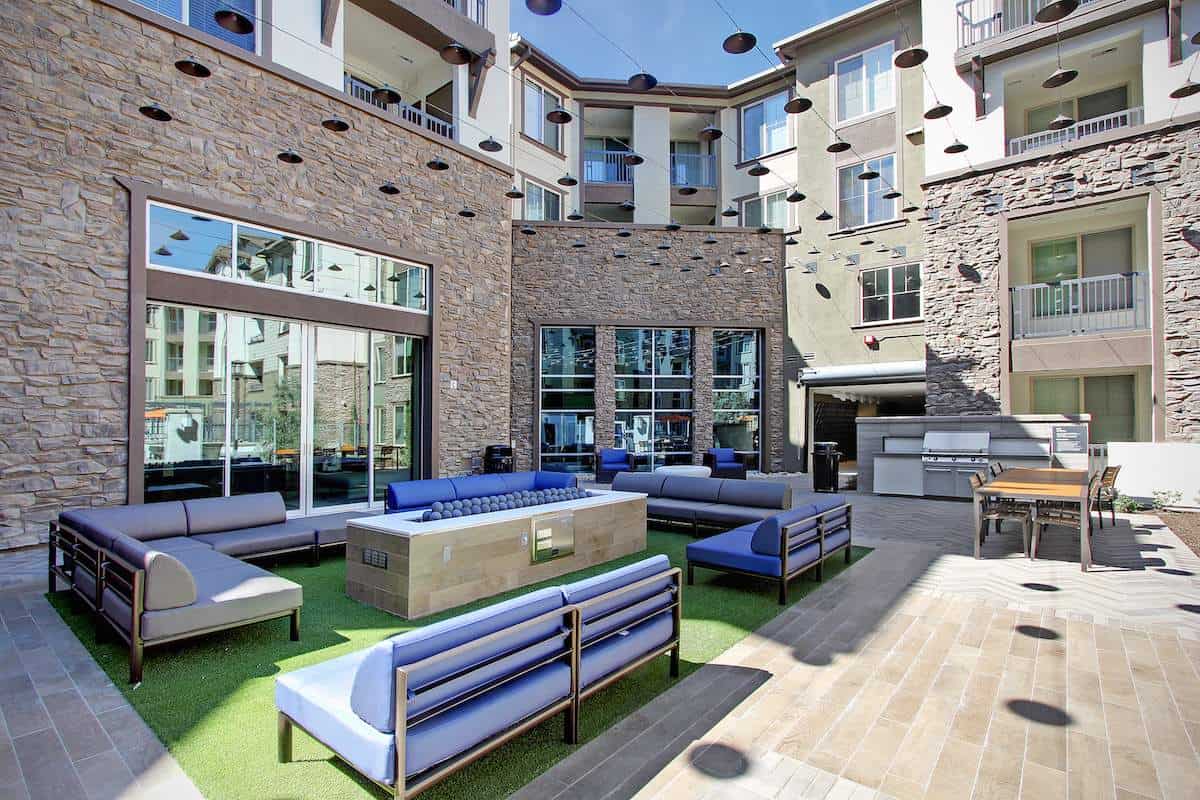 Personalize The Outdoor Retreat for Tenants
With the trends moving toward eco-friendly practices, many developers are using their outdoor spaces to give tenants a multi-use space that can fit their individual entertaining style. Whether it's barbecuing by the pool or hosting a full-scale catered event outside, tenants can utilize outdoor spaces as an extension of their homes.
There is now a whole new concept of what the outdoor space ought to be, and it's anything but basic. Using these design trends, developers have succeeded in transforming outdoor living and created the central hub of entertaining and socializing for their developments.